Warning: A non-numeric value encountered in /data/maguradonovaly/wp-content/plugins/slider-image/slider.php on line 2185


Free
parking

Directly below
Nova Hoľa

Tasty
cuisine

40 beds /
10 rooms

Possible stay with animals

We accept
PARK SNOW CARD
Chata pod Magurou
Chata pod Magurou is a challet, situated directly by the bottom station of the chairlift to Nova hoľa with a total capacity of 40 beds and 2 additional beds.
There are quadruple rooms with shared bathrooms (men and women separate)in the corridor.
A restaurant, a terrace, a common room with TV,SAT and a billiard table are available on the premises.
Quick reservation
DONOVALY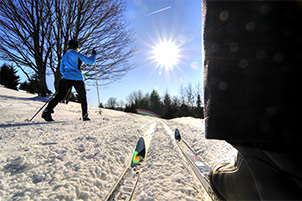 Around
Donovaly is a superb choice for hiking in summer and winter, in addition, it offers: two excellent skiing areas on Záhradište and Nová hoľa, running and biking trails and many less demanding trails in and around the surrounding mountains.
As there is a scent of pleasant living in the mountains and meadows,
As there is a scent of a wonderful sense of being in the woods and clearings.
Where nature radiates beauty and purity,
every stone tree or animal has its meaning.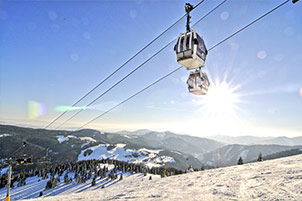 PARK SNOW
Excellent ski conditions with great pistes for slalom, a downhill, cross-country skiing or popular snowboarding with the highest standard of service, are ready for you. In our PARK SNOW Donovaly you can make use of a ski and  snowboard rental, ski-service, as well as ski courses for beginners.
Don't miss the opportunity of exciting night skiing or the view of snow mountains from the bird's eye perspective during paraglading. If you like snowboard-adrenaline, the best terrain for freeriding, jumping with many rails and obstacles will meet your requirements. And many other attractions still await you.
The favourite place for winter relaxation and fun on skis or snowboards PARK SNOW Donovaly has changed in summer into the adrenaline centre for fun, Fun Arena Donovaly with its biggest attractions – the toboggan run, rope centre, climbing wall (the biggest of its kind in Slovensku), bungee trampolines, 8-bed trampoline, kids' rope centre and kids'climbing wall.
During the summer season take the modern 6 seater TELEMIX Nová hoľa cable-car up to the peak of Nová hoľa.  Come up and take in the wonderful panoramic views from Nová hoľa or from nearby Zvolen of the Low Tatras and the Large Fatras.